Skip to Content
Allergy Immunotherapy Gives You Treatment Choices
Most Allergy Medications Provide Only Temporary Relief for Allergy Symptoms
However, immunotherapy works differently to help control the underlying response in your immune system that eventually leads to allergy symptoms.
Allergy immunotherapy gradually exposes your immune system to increasing doses of the allergens that cause your symptoms. As the dose concentration increases, so does the tolerance in your immune system. It's not a "cookie-cutter" approach. Your treatment medication is a custom prescription for the type and severity of your specific allergies. Our allergy team also adjusts your dosing concentration and schedule to match your sensitivities and responses as treatment continues.
Bella Vista ENT & Facial Plastic Surgery offers two types of allergy immunotherapy – allergy injections and allergy drops. Both methods are available to treat environmental allergies, and treatment choice depends on the patient's ability to follow the directions for using drops or for receiving a shot every week. We can treat patients as young as 4 years old if they can comply with the therapy requirements.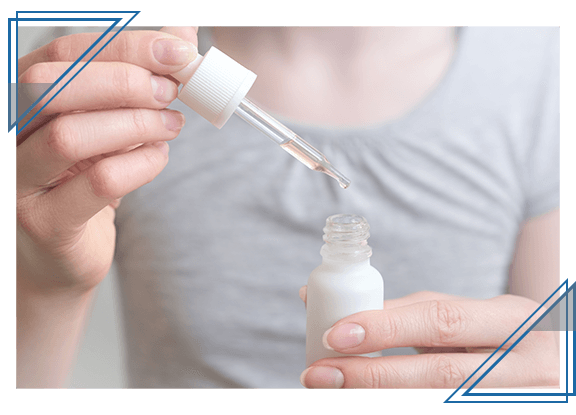 I Know What an Injection Is, but What Are Allergy Drops?
Allergy drops are also known as sublingual immunotherapy or S.L.I.T. and are administered as daily drops under your tongue, instead of by an injection. The area under your tongue has the highest concentration of antigen-presenting cells found in the body. (1) Because these cells are involved in both inherent and adaptive immune responses, delivering daily allergy drops consistently to this area allows your immune system to increase tolerance to your trigger allergens. (2)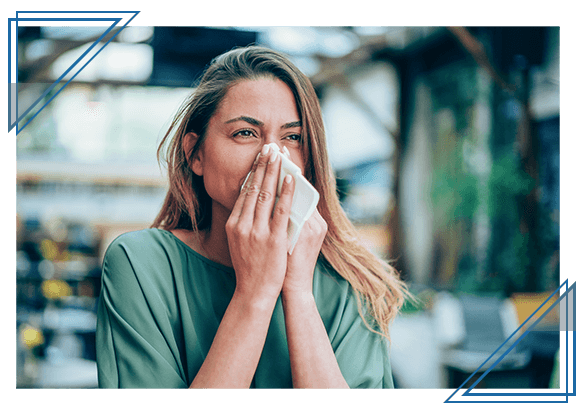 Am I a Candidate for Allergy Drops?
Most allergy sufferers can benefit from allergy drops. This type of immunotherapy is especially great for patients who can't tolerate or don't respond to allergy injections, as well as those who can't make the scheduled office visits required for allergy injection treatment. Like allergy injections, you must follow a dosing schedule consistently for effective treatment. But allergy drops are administered at home, so you don't have the frequent clinic visits and discomfort associated with injections.
Allergy Drops are Safe, Affordable, Convenient and Effective
Convenience
Fits your lifestyle. You can take allergy drops wherever you are.  It's easier to fit into a busy lifestyle.
Easily administered at home.  You can avoid taking time off during your day for the regular clinic visits required by shots.
More comfortable.  No shots, no pain, no tears.
Effectiveness
Allergy drops tend to improve patient compliance, so you see more consistent results.
Patients also may experience symptom relief earlier, and some begin building immunity within a few weeks of starting allergy drop therapy.
Safety
Allergy drops are an option for patients of all ages.
Potential side effects or adverse reactions are commonly very mild, and treatment is rarely required.
Significant reactions are much less common in patients receiving allergy drops as opposed to allergy injections.
Cost Effectiveness (1)
Less medication. Research confirms that patients typically need less medication to control symptoms after beginning allergy drops.
Fewer clinic visits. Compared to shots, allergy drops typically require fewer clinic visits – several times a year instead of every 1-2 weeks.
Better health. Patients treating with allergy drops also report fewer illnesses and hospitalizations and less time lost from work and school.
Allergy Drops: Effective, Easy Immunotherapy Relief
Contact the team of Ear Nose and Throat specialists at Bella Vista ENT today!
Providing outstanding allergy care for Ventura County, Agoura Hills, Calabasas, Encino, Tarzana, West Hills, Woodland Hills, and Newbury Park patients in our conveniently located Thousand Oaks office.
Call for Answers to Your Allergies.
Schedule an Appointment Today